Bio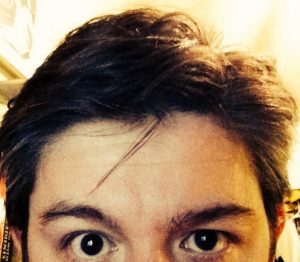 I am a developer, blogger, tech speaker, and father of 2.
Currently employed as  a Programmer/Analyst  responsible for web development, database development (SQL Server/NoSQL), SharePoint, and desktop application development in .NET and Java.
I am a strong advocate for test driven development, and I have a pragmatic approach to technology.
I have been in the I.T. field for over 13 years with my roots in Open Source Software (LAMP stack).
I hold MCITP and MCDBA certification in SQL Server and have been recognized by ESRI for special achievement in GIS for front-end architecture design of a web based mapping solution.
My 2014 goals are focused on Mobile Development, Front-End Architecture, and JavaScript development.
My full resume is here.
Using Material From This Blog
This site is licensed under a Creative Commons Attribution-Noncommercial-No Derivative Works 3.0 United States License.
That means:
You're free to copy, distribute, and transmit this work
You must attribute this work in the manner specified (but not in any way that suggests that it endorses you or your use)
You may not use this work for commercial purposes without express written permission
You may not alter, or transform this work without express written permission
You can read more here.
Contact
Twitter: @greeleygeek

..
Share and Enjoy